Arecanut trading is the primary business of GM Group and it has laid the foundation of the Group.
GM Mallikarjunappa & Son's
We buy and sell arecanut yielded in the farms. GM Mallikarjunappa & Son's has been trading betel nut since 1958 and the enterprise has a position of repute and enjoys the status of the largest arecanut supplier in and around Bheemasamudra, Chitradurga region.
Prasanna Traders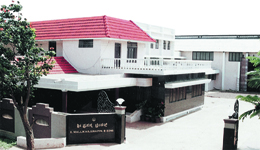 This firm deals in the selling of the products or services for a Principal on commission basis. We act as a commission agent between the Principal and customer. We very well take care of the entire process of order, supply, invoicing and payment and ensure that both the parties are satisfied in the deal. Standard commission id charged for the above services.
Please click here to know more about Arecanut processing